Empowerment workshop

I'm teaching yoga, writing about my inner journey, society, and life learnings while traveling the world with my soulmate Adam. I grow up in Switzerland, have Serbian roots but live as a nomad. And I see my mission in Více o lektorovi »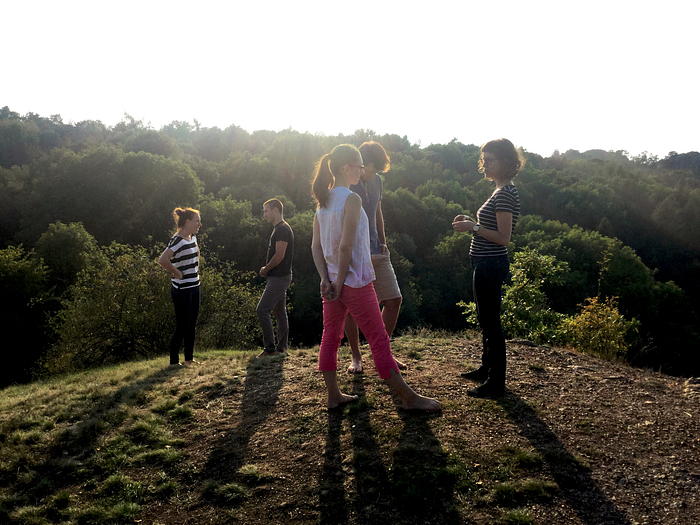 Kurz bohužel není aktivní
Nech nám svůj e-mail, dáme ti vedět, až bude kurz aktivní Sledováním kurzu dáš lektorovi podnět, aby kurz obnovil! ;)
Are you afraid of talking about your deepest feeling and desires? Or do you have sometimes that your voice is not strong enough to say what you truly feel? Come to reconnect to your intuition, heart, and happiness. 
This is a workshop for everyone who: 
can't say NO and set boundaries
wants to be liked by everyone and please people
doesn't really believe in him/herself but has big dreams
puts more energy in the past or future instead of the present moment
worries a lot and feels like not really having the power to change
wants to speak up for him/herself and communicate clear
wants to live brave, free, joyful
wants to trust him/herself and not always wait for others to say their opinion
doesn't know if she/he loves and trusts her/himself really
wants to get practical tips, ritual, and inspiration for your everyday life
What we will do during this workshop:
Workshop will be outside on the rocks of Divoká Šárka! (in case of bad weather I will manage indoor alternative)
We will go out of comfort-zone, activating our voice - it's a yogi exercise - but don't worry - you don't need either a mat nor flexibility! :)
During a special exercise, you'll learn to share from your heart and increase not only understanding but also compassion for yourself and others.
We will practice (self-) TRUST - something you definitely need to feel empowered and act like it.
We will talk about intuition - I will share my own stories (struggles, aha moments) and you too. It will be a sharing circle where we can open up to each other. And really learn to use your voice and speak up from your heart.
You'll write down what you don't wanna have any more in your life and in a mystical fire ceremony we will burn it – yes, you can throw your paper dramatically into the fire.
After making space for something new, you'll imagine your most wonderful perfect day - with whatever you always wanted - write it down, set a date and 3 action steps towards it.
I'll share my self-love and acceptance insights and we will do some exercises where you can experience self-love.
We're going to practice to say NO and learn how to set boundaries. You will take your power back.
We will meditate, connect, share, cry, laugh and of course: HUG! 
What is my story? 
I was this typical fashion girl that was only focussing on the outside - until I realized that happiness doesn't come from the newest trendy shoes but that I need to look inside. So I started to change my thoughts, beliefs, patterns - today my life looks and I feel and act completely different.
What you need for this workshop:
Bring some tea, reusable water bottle, a paper notebook, small beauty-mirror a pen, sarong/blanket, open mind and heart!