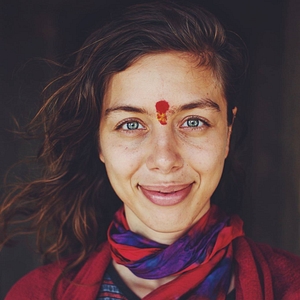 Aleks Nikolic
Na Naučmese od 15. 9. 2016, vedl/a kurzy pro 38 účastníků. Navštívil/a 1 kurz.
I'm teaching yoga, writing about my inner journey, society, and life learnings while traveling the world with my soulmate Adam. I grow up in Switzerland, have Serbian roots but live as a nomad. And I see my mission in making a positive change in our world and hearts. 
I was always the heartbroken girl. I never understood why. I thought I'm the poor one - till I realized that I'm in this game too. It's not just the other person - it's me too - I'm not feeling worthy enough, I'm not speaking and living my truth, I didn't listen to my intuition.
Until one day I had enough. The day was in November 2014 - I just wanted to be happy. So I started to watch and change my negative patterns and beliefs. 
And this journey led me from Zurich to Bali. And from Bali to Mexiko. And now I'm in Prague - what an adventure!
Ready to experience your own personal adventure? I don't promise it will be always easy. But... You'll learn a lot and find more meaning in your life.
Aleks
Navštívené kurzy (1):
Zakoupené video kurzy (1):