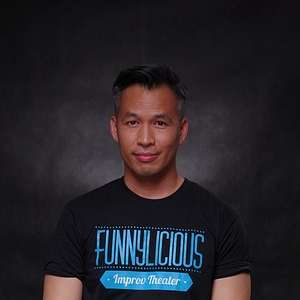 Hon Chong
Na Naučmese od 26. 8. 2015, vedl/a kurzy pro 26 účastníků.
Hon Chong is the Founder of Funnylicious Improv Theater. He is an instructor, improviser, artist, and accomplished educator. He also performs regularly with his improv troupe. Hon has been in training, education, and development for over 12 years and has worked in the USA, Slovakia, The Czech Republic, and Malaysia. He also has direct industry experience in film and TV productions, entertainment, corporate events / workshops, and Teaching English as a Foreign Language (TEFL).
His love for acting and theater started early. As a child, he remembers doing  solo improvisation of made-up scenes and characters to entertain himself. Hon has utilized his skills, along with extensive acting and improv training to coach and train a wide spectrum of clients and companies in a variety of contexts.
He is also the founder and owner of Imagine Center for Learning , a learning center for all ages based in Bratislava which offers creative courses and workshops in public speaking, Speech & Drama, team building, and communication skills.

Již uskutečněné kurzy:
Co říkají účastníci kurzů: